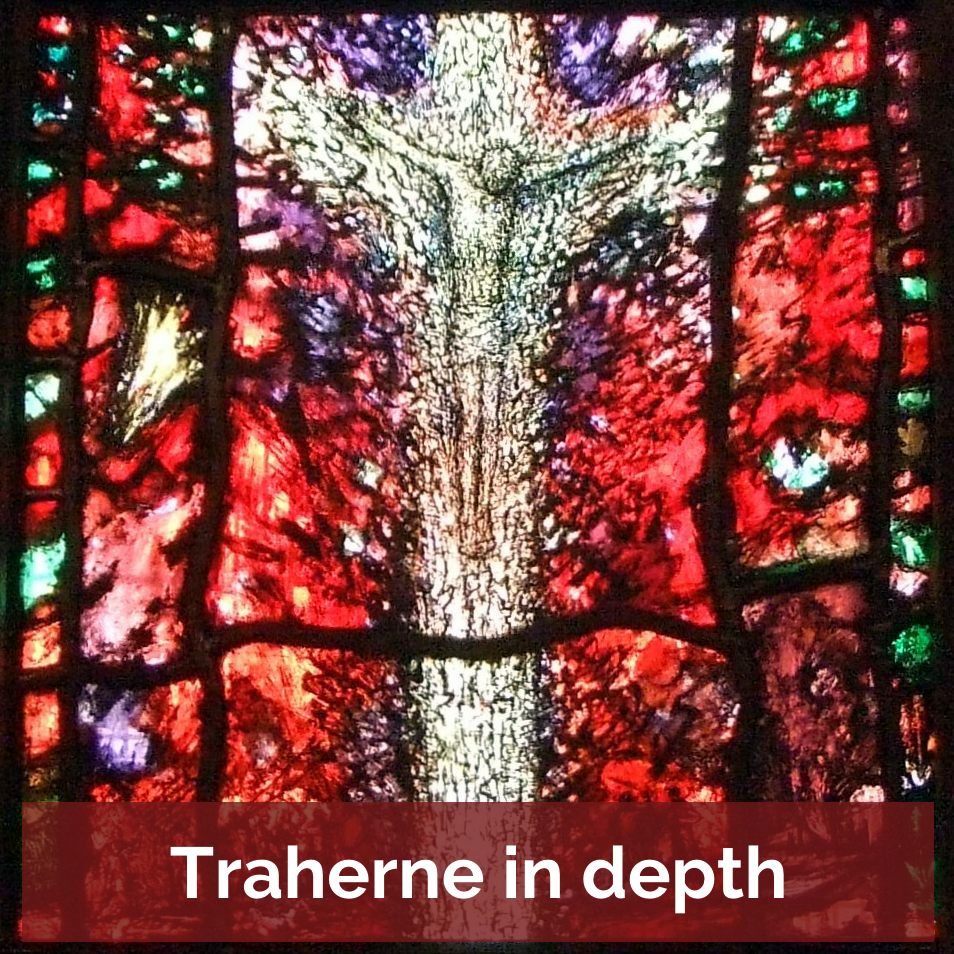 EACH JUBILANT CHORD
Musical settings of Thomas Traherne
Richard Errington (b.1952)
The Rapture– Sweet Infancy
A setting of Traherne's poem The Rapture for Soprano, Tenor and mixed choir.
Published: Richard Errington 1994
Prayer– O Eternal Wisdom
A setting for mixed choir and piano of some lines from the entry Meditations and Devotions for All Saints Day in Traherne's Church's Year-Book.

O Eternal Wisdom instruct me
O Eternal Light Illuminat me
O Eternal Purity Cleans me
O Thou Omnipotent Power strengthen me
O Infinit Holiness Sanctify me
Immutable Lov Establish me
Eternal Mercy hav Mercy on me.
Published: Richard Errington 1994
Landscapes of Glory
A setting for mixed choir, violin and piano of lines taken from the section entitled Meditations and Devotions on the Festival of St Simon and Jude from Traherne's Church's Year-Book.

These Days are Tastes and Fore Earnests of our Eternal Rest. Wherein we enter the Temple, as the Schole of Christ. And like Angels are adorned with Wings, That we might flie unto Heaven. Wherein like Brides we are prepared with Ornaments; That we might Enjoy the Bridegroom of our Souls in Glory. O my God! they are Mysterious Opportunities, Diffusing our Souls, and Elevating them to Heaven! Land skips of Glory! Golden Links uniting our Souls and All Things together. Apostles, Prophets, Patriarchs appear in them, and com unto us. Moses, King David, and Solomon entertain us. Saints and Martyrs Visit us. Without Contemplation we lose the Benefit of Ages: and without such Days the Benefit of Contemplation. The Kings Exchequer is laid open, and the Doors are Open into all his Treasures. Without Sanctifying these we lose the Benefit and the End of our Lives, which is to enter into the Treasuries of God Almighty, and to feel his Lov, and to offer up our Selvs in Joy and Thanksgivings.
Published: Richard Errington 2000