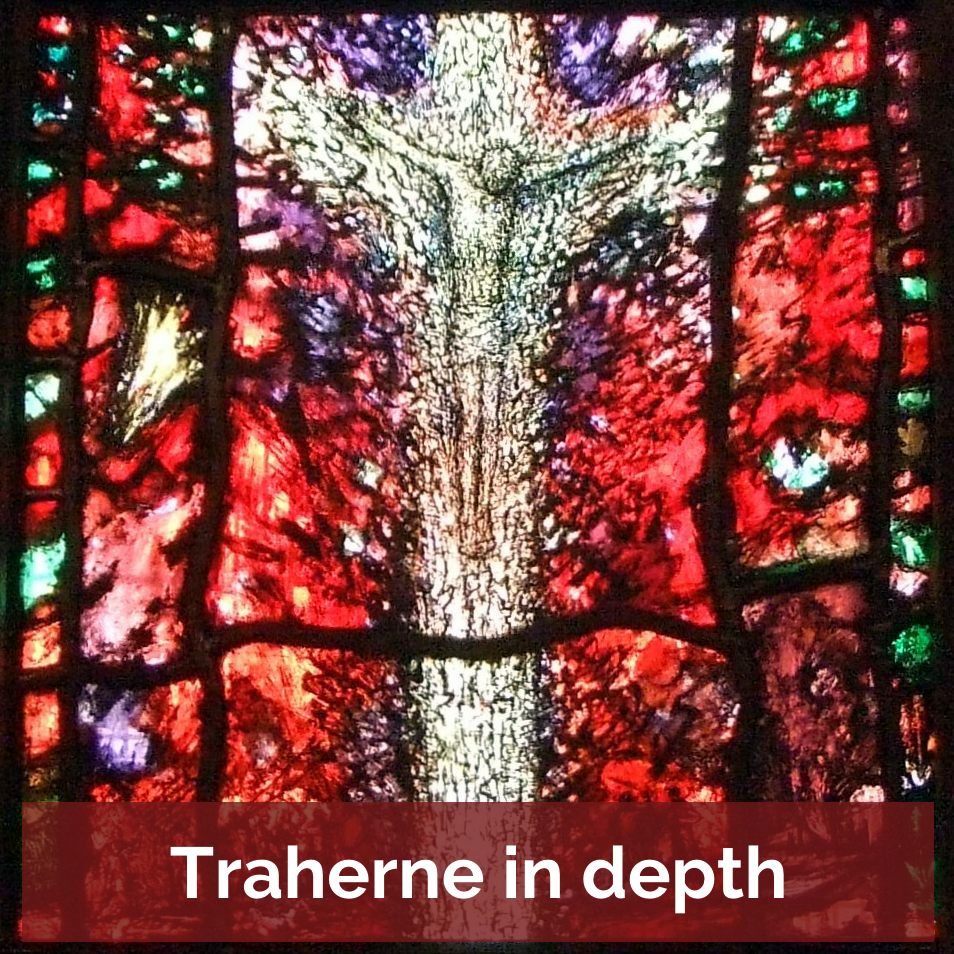 EACH JUBILANT CHORD
Musical settings of Thomas Traherne
Paul Drayton (b.1944)
Canticle of Bells
The work sets lines 1-11, 45-49 and 12-33 from Traherne's poem Bells. Also included are lines 109-120 from On Christmas Day. The piece was written for large choir accompanied by organ, piano duet and timpani.

Canticle of Bells was first performed in Hereford Cathedral on 27th August 1976 with Timothy Farrell (organ), Robert Green and Roger Judd (piano duet) and Roy Massey (conductor).

A second performance took place at the 1988 3 Choirs Festival, again at Hereford Cathedral, with Roger Judd and Andrew Millington (piano duet), James Strebing (timpani) and Donald Hunt (conductor).

The work was also performed on Saturday, 28th July 1979 at Salisbury cathedral as part of the Southern Cathedrals Festival. The Steinitz Bach Players were conducted by Richard Seal; James Lancelot and Richard Cock played the piano duet and organ accompaniment was by Colin Walsh.

A performance of the work took place in St. Louis, Missouri given by the St. Louis Bach Society, directed by Dr. Ronald Arnadt, as part of its Christmas season in 1979.

The first broadcast performance of the work was on Saturday 30th January, 1982 on BBC Radio 3. The BBC Singers, with Christopher Bowers-Broadbent (organ), Roger Vignoles and Anthony Saunders (piano duet), Charles Fullbrook (timpani & percussion) and Peter Hamburger (percussion) were conducted by John Poole.
How like an Angel came I down
The work is a setting of stanzas 1, 2 and 6 of Thomas Traherne's poem Wonder.
Published: Novello & Company Limited, 1972
Recorded: The Cathedral Singers of Christ Church, Oxford directed by James Henderson with Philip Millward (organ). The recording was made in August 1996 and issued by the Classical Recording Company as CRC 613-2.

A performance of the work was given by the choir of St. Bride's church, Fleet Street London, at its Advent Carol service on 1st December 2013. This recording may be heard on the church's website (www.stbrides.com).