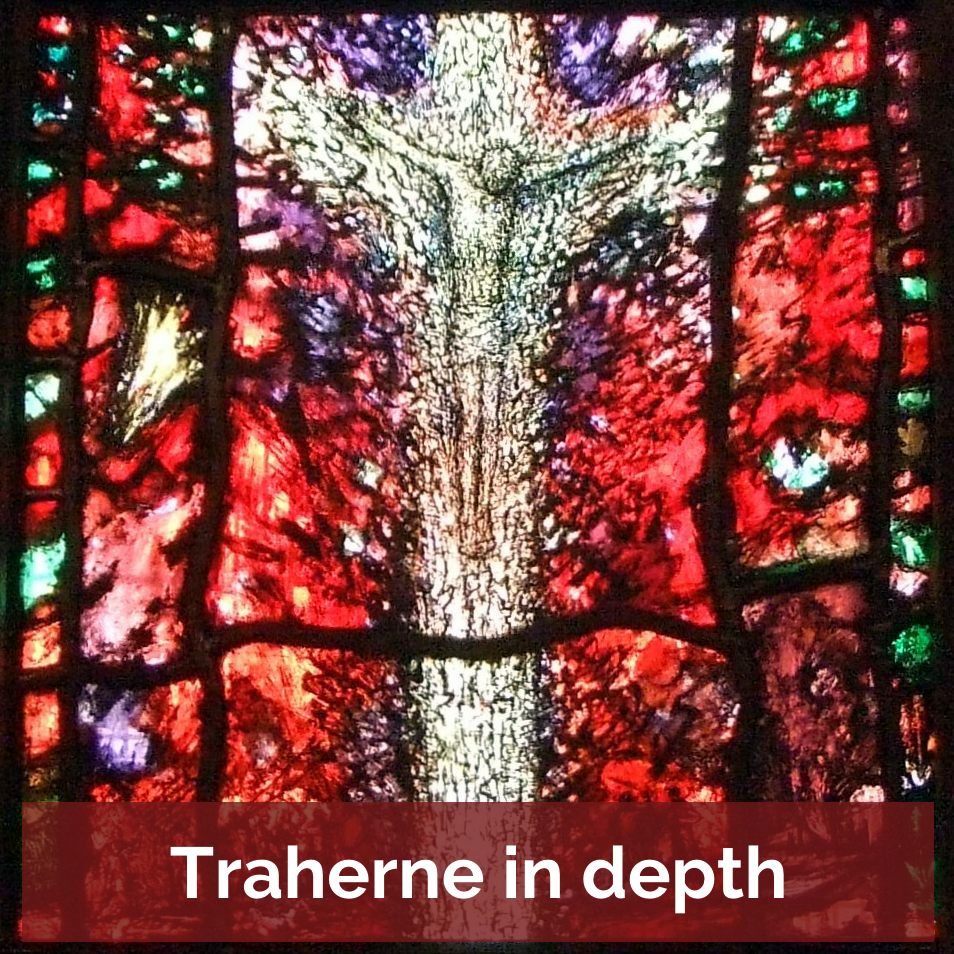 EACH JUBILANT CHORD
Musical settings of Thomas Traherne
Paul Ayres (b.1970)
Shake off thy Sloth
The work is a carol for two-part choir (soprano and alto) with piano accompaniment and sets stanza 2 of Traherne's poem On Christmas-Day.

Shake off thy Sloth, my drouzy Soul, awake;
With Angels sing
Unto thy King,
And pleasant Musick make;
Thy Lute, thy Harp, or els thy Heart-strings take,
And with thy Musick let thy Sense awake.
See how each one the other calls
To fix his Ivy on the walls,
Transplanted there it seems to grow
As if it rooted were below:
Thus He, who is thy King,
Makes Winter, Spring.
Published: Paul Ayres 2012
The Light Walking
A song cycle for voice (tenor or soprano) and piano. The three songs set words by Thomas Traherne, Carol Ann Duffy and Cecil Day-Lewis. The first song sets Traherne's poem, The Salutation (in Philip Traherne's version).

These little Limbs,
These Eys and Hands which here I find,
This panting Heart wherwith my Life begins;
Where have ye been? Behind
What Curtain were ye from me hid so long!
Where was, in what Abyss, my new-made Tongue?

When silent I
So many thousand thousand Years
Beneath the Dust did in a Chaos ly,
How could I Smiles, or Tears,
Or Lips, or Hands, or Eys, or Ears perceiv?
Welcom ye Treasures which I now receiv.

I that so long
Was Nothing from Eternity,
Did little think such Joys as Ear and Tongue
To celebrat or see:
Such Sounds to hear, such Hands to feel, such Feet,
Such Eys and Objects, on the Ground to meet.

New burnisht Joys!
Which finest Gold and Pearl excell!
Such sacred Treasures are the Limbs of Boys
In which a Soul doth dwell:
Their organized Joints and azure Veins
More Wealth include than the dead World contains.

From Dust I rise
And out of Nothing now awake;
These brighter Regions which salute mine Eys
A Gift from God I take:
The Earth, the Seas, the Light, the lofty Skies,
The Sun and Stars are mine; if these I prize.

A Stranger here,
Strange things doth meet, strange Glory see,
Strange Treasures lodg'din this fair World appear,
Strange all and New to me:
But that they Mine should be who Nothing was,
That Strangest is of all; yet brought to pass.


The work was first performed on 24th January, 2015 at St Barnabas church, Ealing by William Petter (tenor) and William Vann (piano).

A second performance of the piece was given by William Petter (tenor) and Peter Foggitt (piano) at St Pancras church on 15th May, 2015 as part of that year's London Festival of Contemporary Church Music.
Published: Paul Ayres 2015
Recorded: The premiere of the work was recorded and may be seen on YouTube.

The second performance may be heard on SoundCloud.