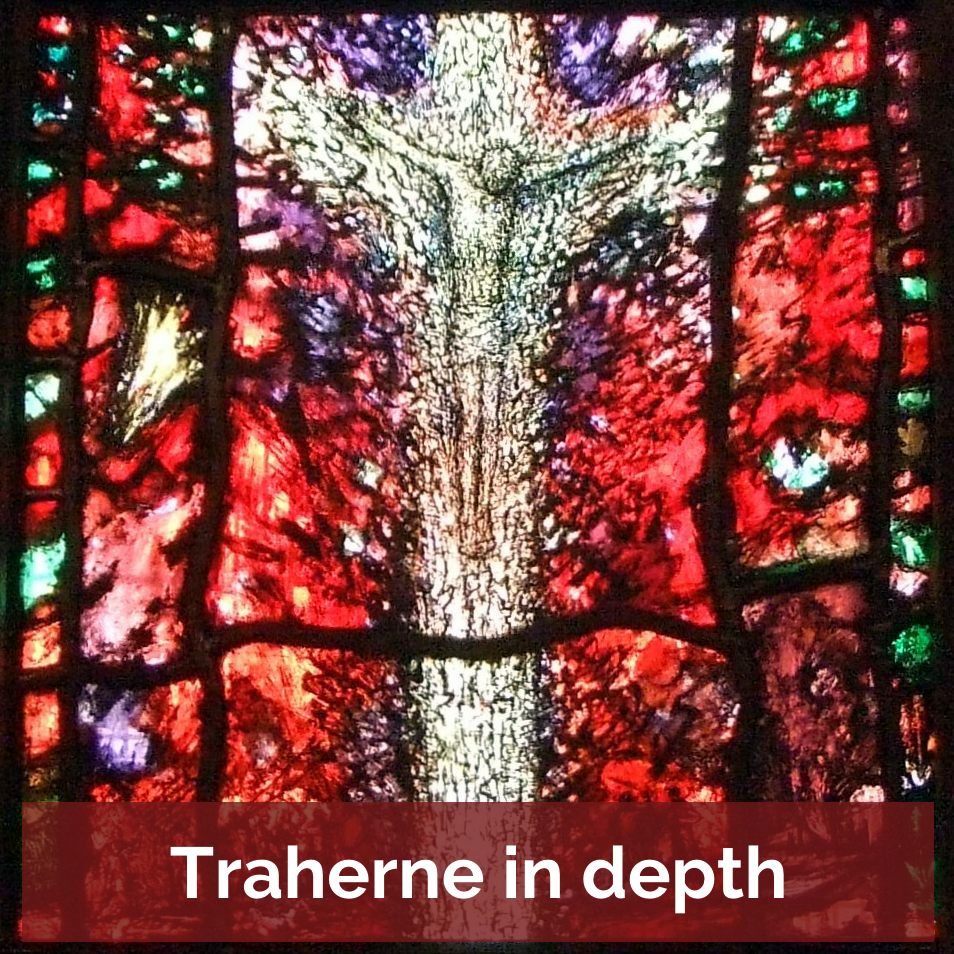 EACH JUBILANT CHORD
Musical settings of Thomas Traherne
Mike Heron (b.1942)
Douglas Traherne Harding
The song is a setting of lines from Centuries of Meditations (I,29 & III,3).
Recorded: "The Big Huge", an album recorded in 1968 by the Incredible String Band and featuring Mike Heron (guitar) and Robin Williamson (violin, percussion and whistle), issued on the ELEKTRA label 7559-91548-2.

There is a performance, dating from 2003, which may be viewed on YouTube.