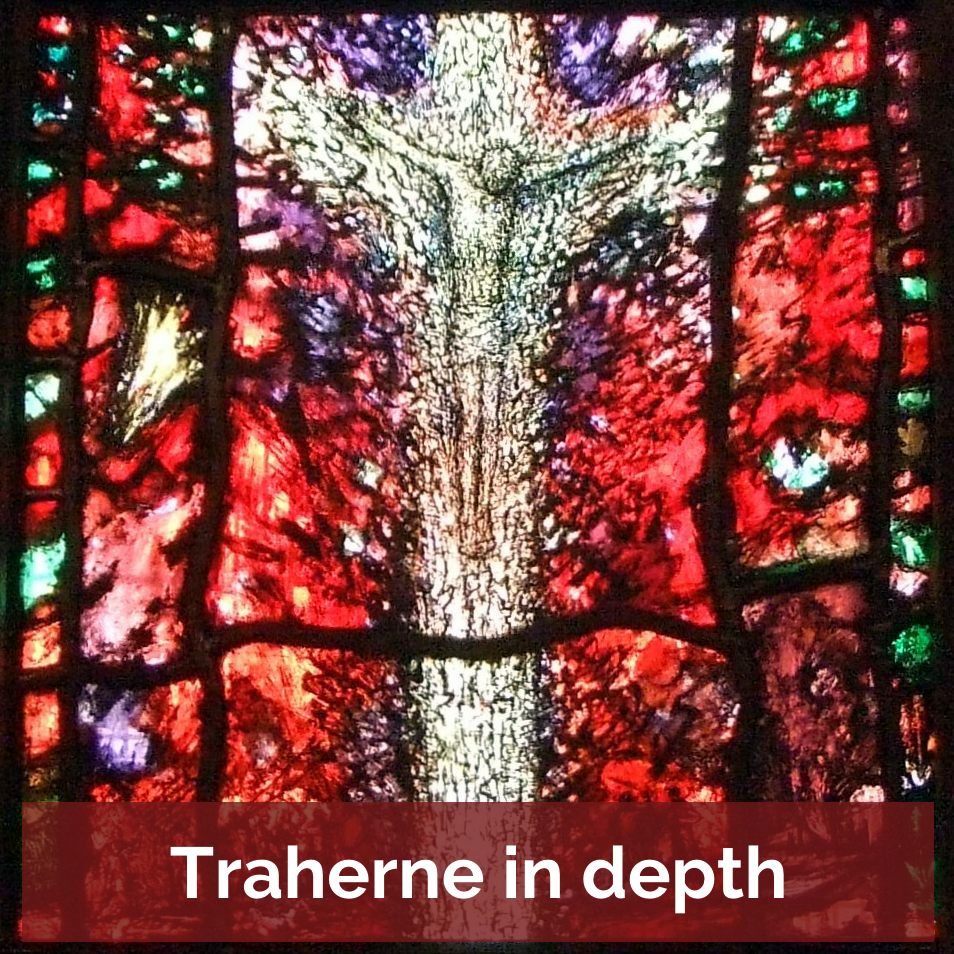 EACH JUBILANT CHORD
Musical settings of Thomas Traherne
Francis Jackson (b.1917)
On Christmas Day op.105
A piece for choir and organ composed for the Ampleforth Schola Cantorum in 1995.

The piece sets stanzas 1 & 2 of Traherne's poem with the same title.

Shall Dumpish Melancholy spoil my Joys
While Angels sing
And Mortals ring
My Lord and Savior's Prais!
Awake from Sloth, for that alone destroys,
'Tis Sin defiles, 'tis Sloth puts out thy Joys.
See how they run from place to place,
And seek for Ornaments of Grace;
Their Houses deckt with sprightly Green,
In Winter makes a Summer seen;
They Bays and Holly bring
As if 'twere Spring!

Shake off thy Sloth, my drouzy Soul, awake;
With Angels sing
Unto thy King,
And pleasant Musick make;
Thy Lute, thy Harp, or els thy Heart-strings take,
And with thy Musick let thy Sense awake.
See how each one the other calls
To fix his Ivy on the walls,
Transplanted there it seems to grow
As if it rooted were below:
Thus He, who is thy King,
Makes Winter, Spring.


The first performance of the work was given by the Ampleforth Schola Cantorum on 10th December, 1995.