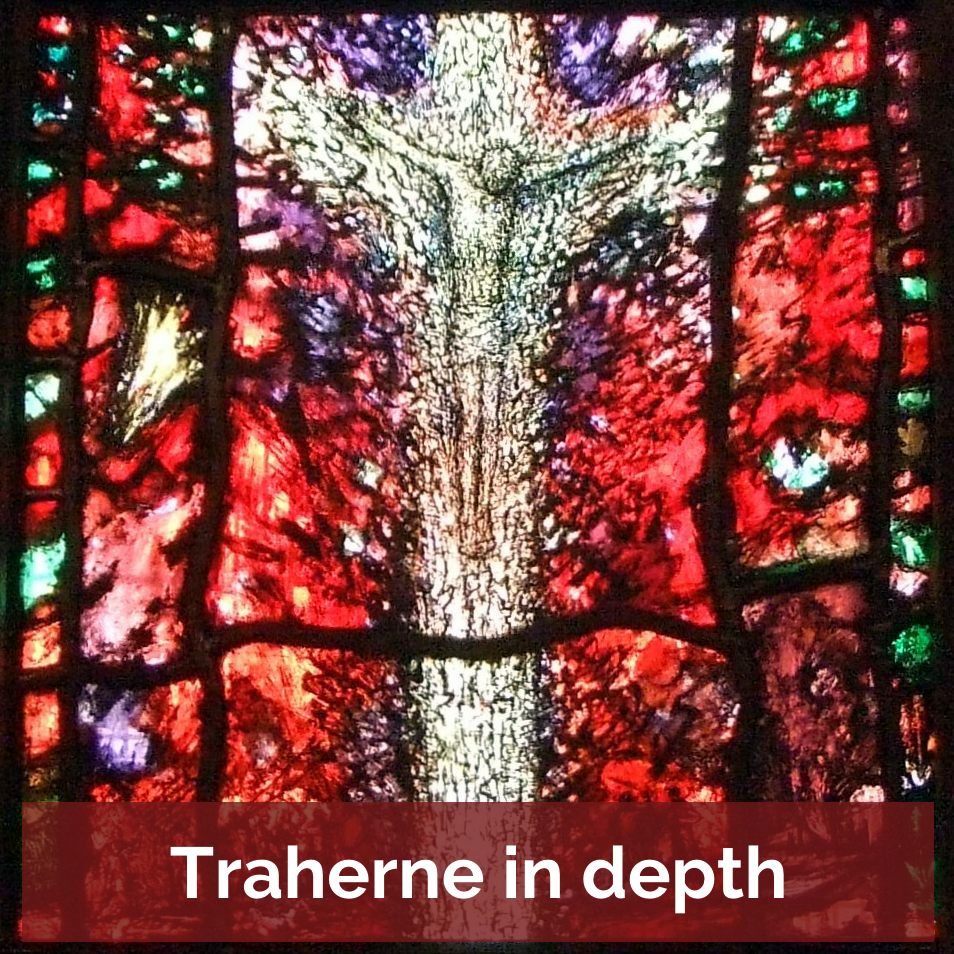 EACH JUBILANT CHORD
Musical settings of Thomas Traherne
Frances Pullen
He in our Childhood with us walks
This is one of the "Saints of Hereford Motets" and sets Traherne's poem The Approach (verses 2 and 5) for SATB.


He in our Childhood with us walks,
And with our Thoughts mysteriously He talks;
He often visiteth our Minds,
But cold Acceptance in us ever finds:
We send him often grievd away;
Els would he shew us all his Kingdoms Joy.

But now with New and Open Eys,
I see beneath as if above the skies;
And as I Backward look again,
See all his Thoughts and mine most Clear and Plain.
He did Approach, he me did Woo
I wonder that my God this thing would doe.
Published: Saints of Hereford Motets April 2011
Recorded: A recording of the piece, by Ensemble Sine Nomine, may be heard on the Herefordshire composers' website.